Houston Texans get blocked by NFL for trying to limit reporters at practice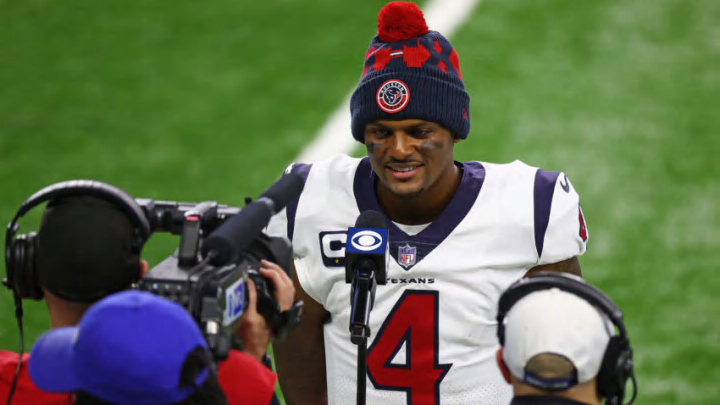 (Photo by Rey Del Rio/Getty Images) /
The Houston Texans tried pulling a sneaky fast move on the media and the NFL. It didn't work.
On Wednesday, the media reported to the Houston Texans facility and went through the entire practice with the freedom to be there for the entire duration of practice. It was then communicated that Thursday (today) the team was switching to "regulars season" mode.
What does that exactly mean? How the preseason media access works is that media is allowed to be there for the entire duration of the practice session. Once the regular season begins, then reporters are limited to the first 20 minutes of practice.
That's where the Houston Texans didn't think clearly about their announcement. The NFL policy clearly says that teams must remain in the preseason mode until the end of the day on August 26th. The league came in and shut down the attempted change by the Texans.
It seems as if the Houston Texans are trying to shelter Deshaun Watson
With so many sexual assault allegations pending for Watson, I can see why the Texans' brass wants to limit the questions that get asked to (and about) Watson. Watson had been silent for a long time until early Thursday morning when he dropped an expletive when he asked reporters why he was being filmed so much.
That little line or outburst didn't really help Watson's case as he continues to wait for his hearing. The team will most likely keep Watson at home when they travel to Green Bay presumably on Friday.
Backup quarterbacks Tyrod Taylor, Davis Mills, and Jeff Driskel will get ample playing time as a result. It will also be head coach David Culley's first game as NFL head coach and there will be plenty to talk about come Saturday night.
Watson has had one of the biggest falls from grace, and it may just get even worse.