Texans History: 5 best one year wonders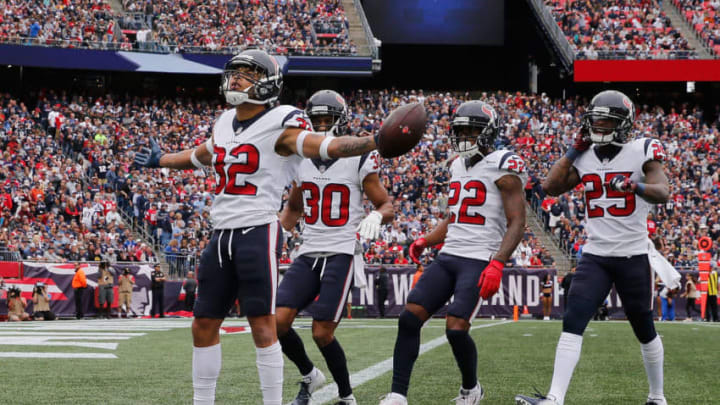 Tyraan Mathieu. (Photo by Jim Rogash/Getty Images) /
Tyraan Mathieu. (Photo by Jim Rogash/Getty Images) /
3.) Tyrann Mathieu, S
After 5 seasons with the Cardinals where he accumulated two All-Pro selections and a Pro Bowl nod he decided to sign with the Texans on a one year deal worth seven million dollars.
Mathieu, a standout at LSU, had a rough background that he turned into fuel. Known partially for his twitter antics, speculation sits that he uses all hate to fuel his play. And it's understandable. But more than that, don't fix what ain't broke. And in this case, it's not broke.
As a Texan, he accumulated two picks, eight pass deflections, three sacks, 89 tackles, and five tackles for the loss. When he was on the field, he was a freak of nature. He was always playing, never off the field. Whether it was him playing in the nickel, strong safety, free safety, cornerback, or linebacker on blitz packages, he always gave his all.
He was truly a freak of nature on the Texans. He was able to lay the wood while also playing excellent pass coverage.