Houston Texans draft prospect: Newberry College's Ty'Ran Dixon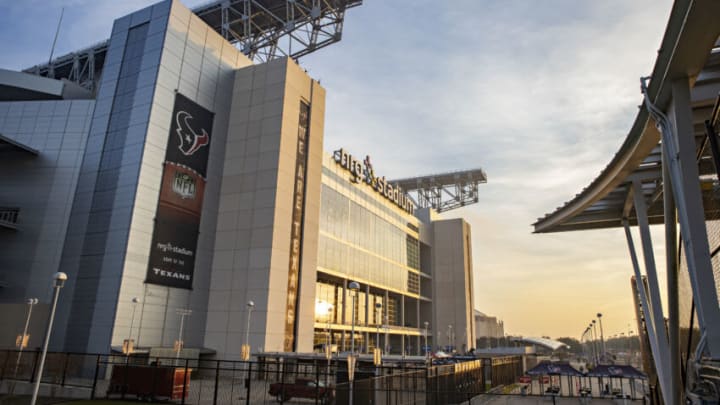 (Photo by Wesley Hitt/Getty Images) /
Not every prospect comes from Division-1 FBS. However, the Houston Texans can find a great player at the Division-II level.
When it comes to defensive linemen declaring for the 2022 NFL Draft, you probably haven't heard of our next prospect- but that's okay. Ty'Ran Dixon of Newberry College (SC) is worth your time learning about.
The Columbia, South Carolina native found his way to Newberry in 2016 and slowly created his own legacy as one of the toughest defensive tackles to move in the Southern Athletic Conference (SAC). Coming in at 6'3″ and 310 pounds, Dixon amassed the following impressive career stats:
Dixon was also voted to 1st-team All-SAC honors, as Newberry won their first conference title since the 2016 season, going 9-2 overall and 7-1 in conference play. In overtime, Dixon helped the Wolves upset West Florida in the first round of the D-II playoffs, as Newberry rallied from a 19-point deficit.
Unfortunately, Newberry would lose to Bowie State (MD) the next week to finish the season. NFL Draft Diamonds also interviewed Dixon, which can be seen here.
 The Houston Texans could take a late-round flier on Dixon
Positives
Dixon excels at getting his hands on the opponent's numbers, making any chance of a re-fit by the offensive line near impossibHowever, if. If they do manage to swipe Dixon off initially, Dixon's ability to re-swipe or push/pull himself through gaps are just some of the reasons Dixon was so successful.
Another skill Dixon excels at is protecting his gap. While there may be some ground that he gives up laterally, Dixon works extremely fast to recover his original position that takes away a cutback gap for the running back.
Negatives/Areas that need improvement
I was actually able to reach out to Dixon on Instagram, and one of the areas he told me specifically he needs to improve is staying low once the ball is snapped. Another area I would say is his recognition of screen plays would also be on that list.
Dixon added that more highlights are coming later this week, so head to his HUDL account or watch his Twitter for more highlights and film to make your own assessment of this D-II standout.
It's also worth noting that Dixon played in the same conference as Kyle Dugger, the 2020 second-round pick of the New England Patriots that was a phenomenal player at Lenoir-Rhyne. This conference has a lot of talented players, yet it doesn't get the recognition it deserves.
Summary
As for how Dixon fits in with the Houston Texans, he could be another depth piece on a defense led by Lovie Smith. He could also be this year's Ray Lopez in terms of a fan favorite who works hard and takes advantage of his opportunities.
All both need is a chance to solidify themselves in a starting lineup, and Houston could have a formidable force with them in the middle of the defensive line.
Best wishes to Dixon in his draft process.