Houston Texans defensive end J.J. Watt tweeted out a quick image today of a new shoe that Nike will be releasing with his name on it.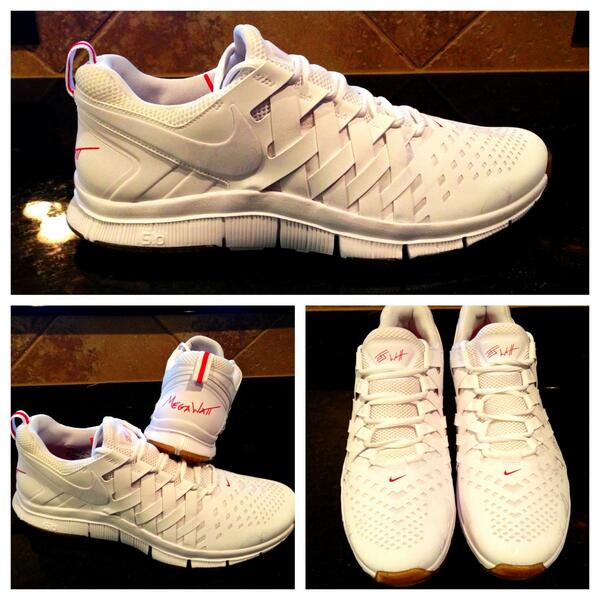 The back of the shoe reads "Mega Watt" with Watt's name printed on the front. It's unclear when they will be released, and for how much, but it shouldn't be too far away.
In other news, DeAndre Hopkins threw out the first pitch of the Houston Astros game against the Kansas City Royals. The Astros even had a special jersey made up with the name "Nuk" on the back.